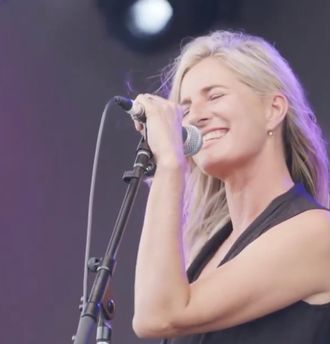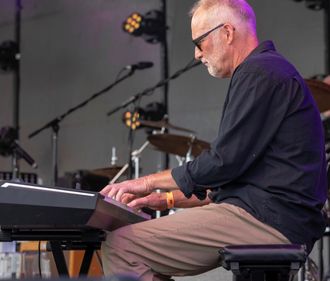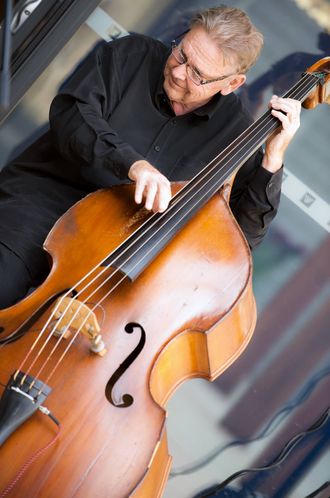 Lou Bruce  (vocals)
Began her career in Tweed Heads, NSW with her sister.  (The Williams Sisters) ...supporting artists such as Glenn Campbell, Mick Fleetwood and Tommy Emmanuel..
Moving to The Southern Highlands,  she performed with Geoff Harvey,  (Channel 9 Midday Show ) and discovered her love of singing Jazz Standards.....completing a string of shows based in Berrima with the great Geoff Harvey.  

Dave Helman (drums)
co manages the band with Louise ...
long list of credits throughout NSW clubs and touring...
Melanie Parry (the voice of judy garland 7 network)
Annie Francis ("I am Woman" touring show)
"Dusty and the Divas" tours
currently offering private tuition and "sessions"
www.davehelman.com
https://www.davehelman.com/
 
Stewart Harrison (piano/keyboards)
Stew cut his teeth playing in a variety of bands in Sydney and Canberra, including a four year stint alongside the award-winning Peter Gelling in the acclaimed Blind Freddy, supporting blues legend Albert King, amongst many others. After moving to the South Coast he formed his own jazz trio playing regular festival gigs including Manly, Kiama and Canberra. In addition to his work on the South Coast, he has been a regular member of Ellas since 2012 and his broad background has contributed to the band's versatility.     
Mike Hammond (trumpet & Sax)                      
Mike has been playing trumpet for 40 years, and studied jazz at Sydney Conservatorium.   Mike has performed and recorded with many of Australia's best-known jazz musicians including Jeff Duff, John Morrison, Tim Rollinson, Steve Morrison, Steve Ley, Con Campbell, Spike Mason and Penelope Sai. 
Mike also doubles on tenor saxophone, which he took up after realising he would never get Dexter Gordon's tone on a trumpet, and enjoys the variety this brings to performances. 
Mike also loves to think, talk and write about music, having written a thesis on Miles Davis and the African-American music tradition.
Mike Walsh (double Bass)                              Mike has played most jazz venues in Sydney including The Basement, Hilton, Orient and Criterion Hotels, Weinkeller, with many of the best bands over the years.  He spent 3 years playing  on cruise ships, then joined Les Crosby's Hacienda Jazz band, playing many Sydney and regional festivals, and touring New Zealand and featuring in Napiers Art Deco Festival to an audience of 30000 .  
GUEST MUSICIANS INCLUDE
Joshua Barkwith - Guitar
Dave Price -Guitar/vocals   
Ben Jones- sax/vocals/double bass (unity hall, Balmain)
Dieter Kleeman- Guitar ( Robertson Bros)
Dom Lindsay- Trumpet ( The John Fields Band/Wiggles musical arranger)
Stan Valacos- Bass